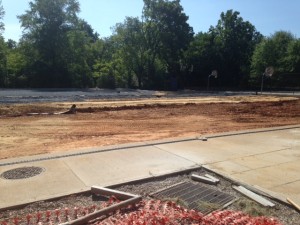 The construction of the new turf field at Somerset Elementary is currently underway. Despite the heat, construction has proceeded according to schedule this week as the contractors build the base of our turf field. The concrete perimeter that was being poured last week is now complete and looks great. They have removed the existing layer of topsoil and are spreading layers of sand and coarse gravel that will provide drainage. Next week they will install layers of smaller stone over the sand and gravel layers. Our turf carpet is in the queue for production at FieldTurf's manufacturing facility in Georgia next week.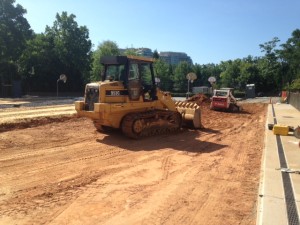 For more information on the general construction process, you can visit their website:
http://www.fieldturf.com/en/artificial-turf/construction-and-installation
As construction will still be in progress at the start of the 2016-2017 school year, please see below for information on drop-off procedures, etc. If all goes smoothly, the construction will only impact the first few weeks of school. And then we will have our brand new field!
If you have questions or concerns, please feel free to email somersetfield2016@gmail.com. This email will be monitored by the Somerset Foundation and the PTA. We will answer questions as quickly as possible.